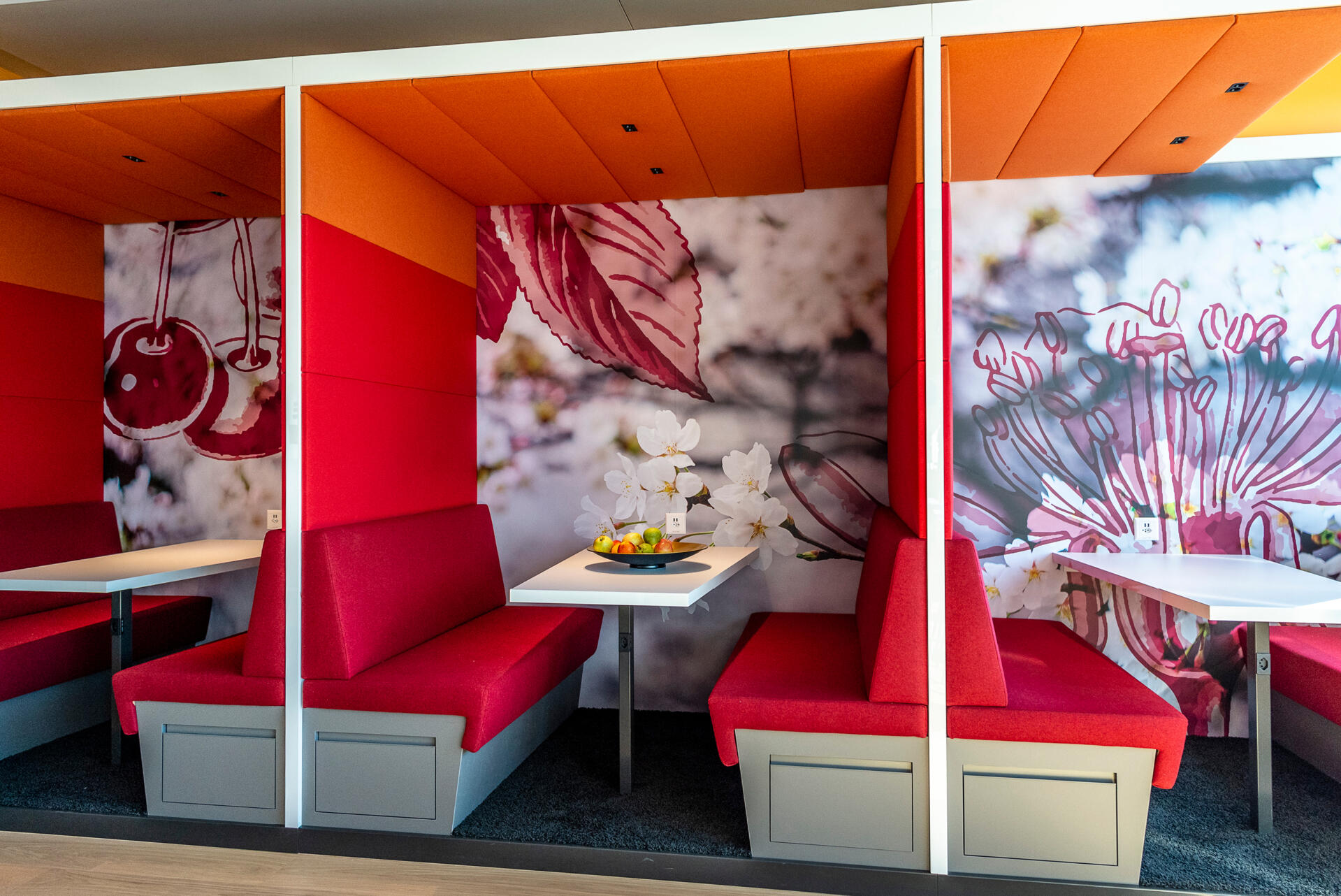 A workplace that showcases the individuality of people and location of PwC's Zug office.
Following a long-term collaboration on PwC offices in Basel, Zurich, Bern and Lucerne, Evolution Design has completed the most recent project in Zug.
«Long term collaborations like this are very interesting,» says Marco Noch, partner and technical director at Evolution Design. «The aim is never to simply repeat the design. Instead, we focus on the individuality and specifics of the particular location, and there's also a continuous learning process. With each new project, we are able to test and improve solutions so every new office is more effective.»
Derived from Zug's cultural diversity and the beautiful nature surrounding it, the PwC's office is the epitome of this historic town. From meeting rooms styled with references to the local mountains and lakes to diners paying homage to the famous Zuger Chriesi – the cherries from Zug that can be enjoyed during the blossom season or as a cherry torte, or as one of many cherry-related customs and traditions.
Like in the other PwC offices, standard workplaces are interspersed with quiet working areas, meeting rooms differing in size and function, think tanks, phone and video booths, and workshop rooms. There is also a central coffee point for coffee breaks, informal meetings and events.
Location

Dammstrasse 21

Zug, Switzerland

Client

Net floor area

Project completed

09.2019