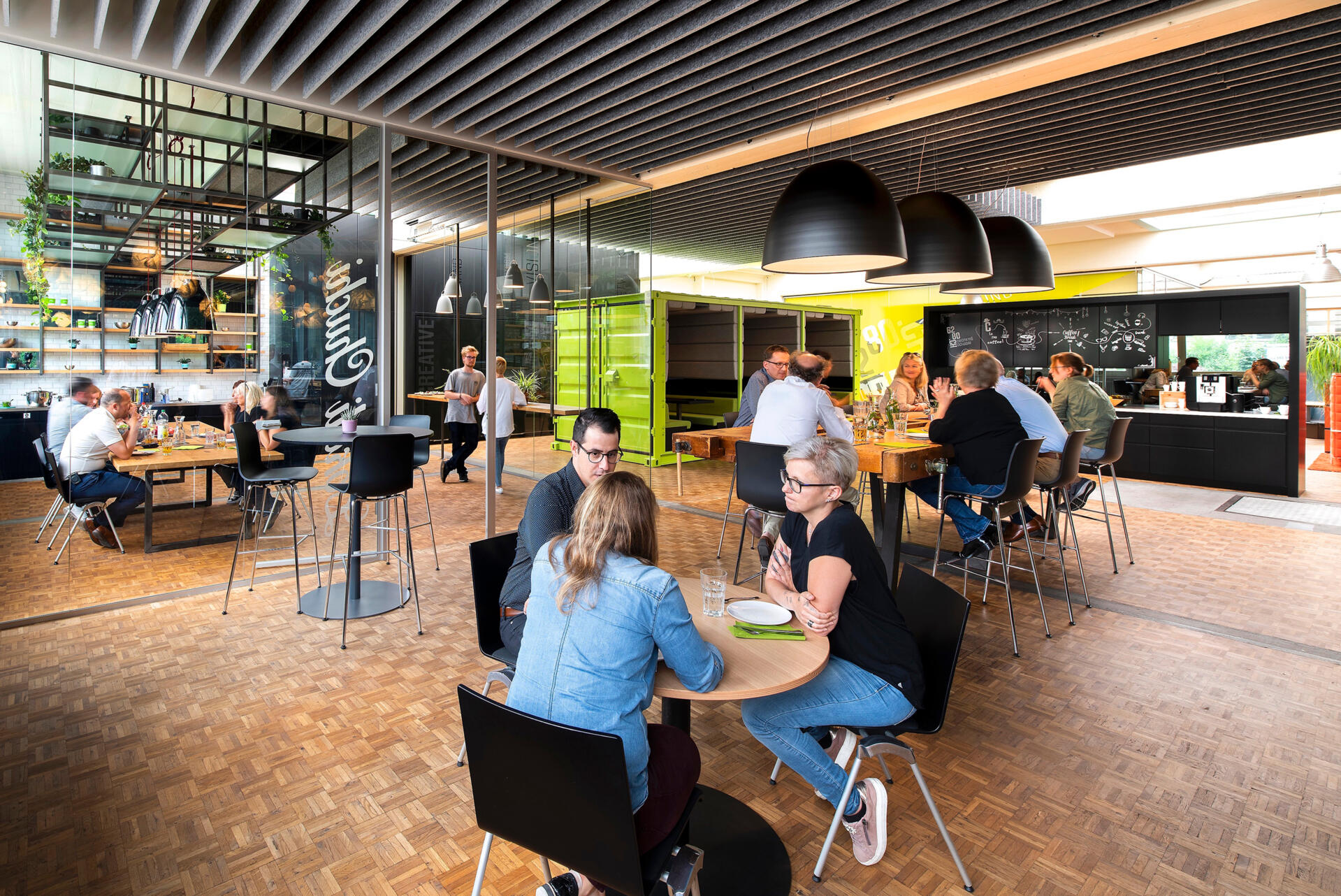 A unique coworking hub based in a former factory in the midst of quaint countryside.
Set among mountains and lakes in picturesque central Switzerland, 6280.CH is a 1000-square-metre coworking space based in the former factory of the Swiss furniture maker Novex. The hub has open and enclosed coworking spaces, conference rooms and common areas, including a shared kitchen, and it offers local freelancers and small businesses a strikingly contemporary workspace with interiors that pay homage to the sites' history and bucolic setting.
Location

Bellevuestrasse 27

Hochdorf, Switzerland

Client

Net floor area

Project completed

06.2019
INSPIRED BY NATURE
A key aspect for the client was to set themselves apart from other coworking hubs by retaining the distinctly local character. Evolution Design researched the lakes, mountains and plants that surround Hochdorf and integrated these into the interior design concept.
Individual offices are named and designed according to local endangered plants. Thinking about the biophilic aspects, most of spaces are decorated with plants, like the quiet focus area at the rear of the hub, where wooden desk dividers are decorated with plants and wall graphics reflect mountain pastures with Berta, the Swiss cow, supervising activity.
The large, central presentation space was inspired by the local lakes. The acoustic ceiling panels are reminiscent of the water and waves, the amphitheatre-style seating resembles a landscape of waterfront steps, and the felt pebbles act as portable seats.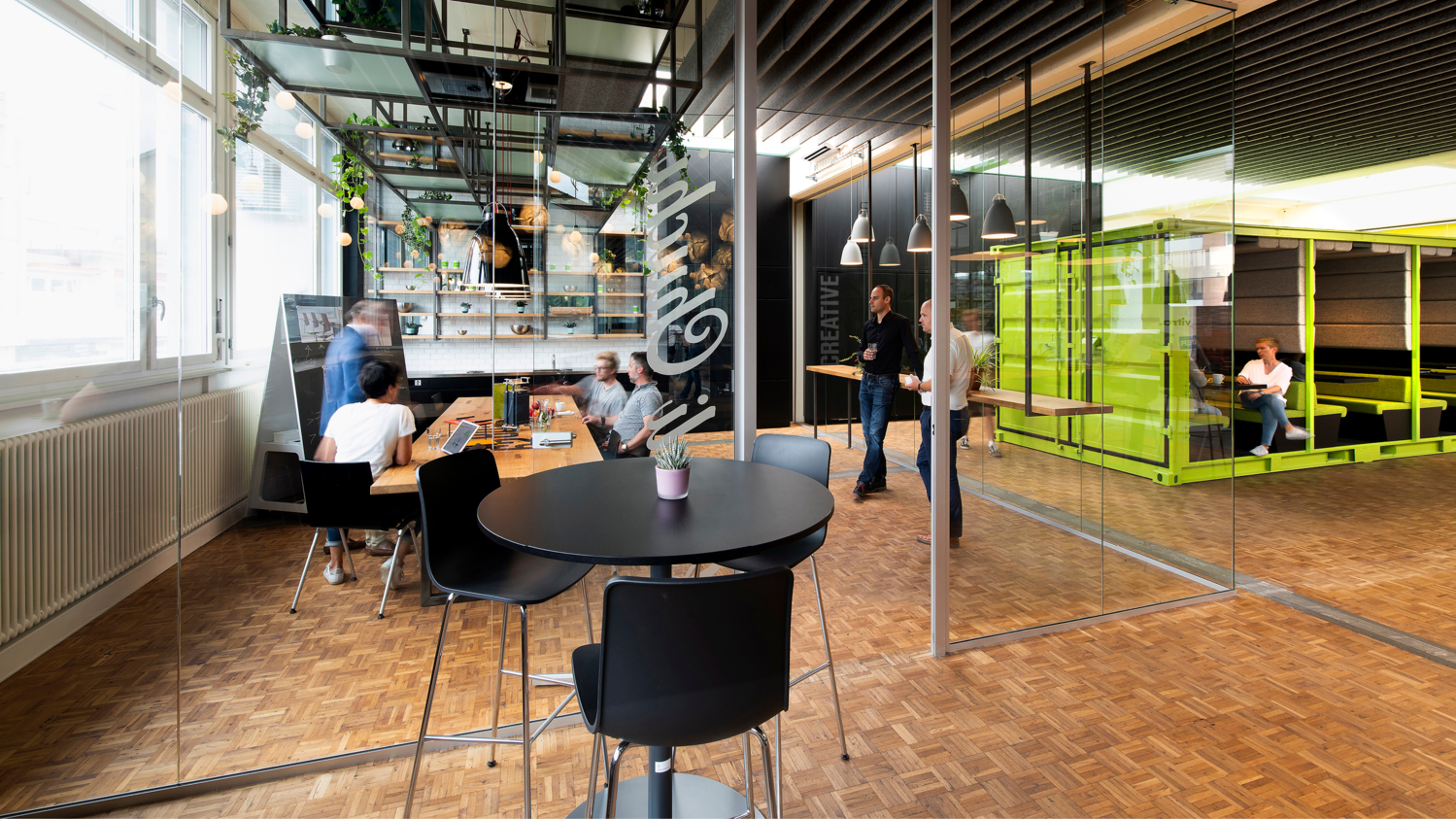 CUSTOMISED UPCYCLED FURNITURE
To showcase client's expertise in furniture making, the majority of the furniture and fittings were custom made. Novex custom created all the metal work, acoustic panels and lampshades. A couple of old joiner's benches were recovered from storage and converted into a large communal table, which has become one of the most eye-catching elements of the new space. A former shipping container has also been upcycled and converted into a diner-style meeting pod.
MEETING SPACES FOR CREATIVE COLLABORATION
Along with open and enclosed coworking areas, there are also several large meeting spaces, like the bright yellow creative space for workshops or product demonstrations. The room is demarcated by glass partition walls and equipped with large touch screens and portable furniture to allow for maximum flexibility and creativity. The kitchen – known as "Chuchi" in Swiss German – is fully equipped, allowing co-workers to cook, eat and socialise together and also functions as a space for large team meetings and informal get-togethers.