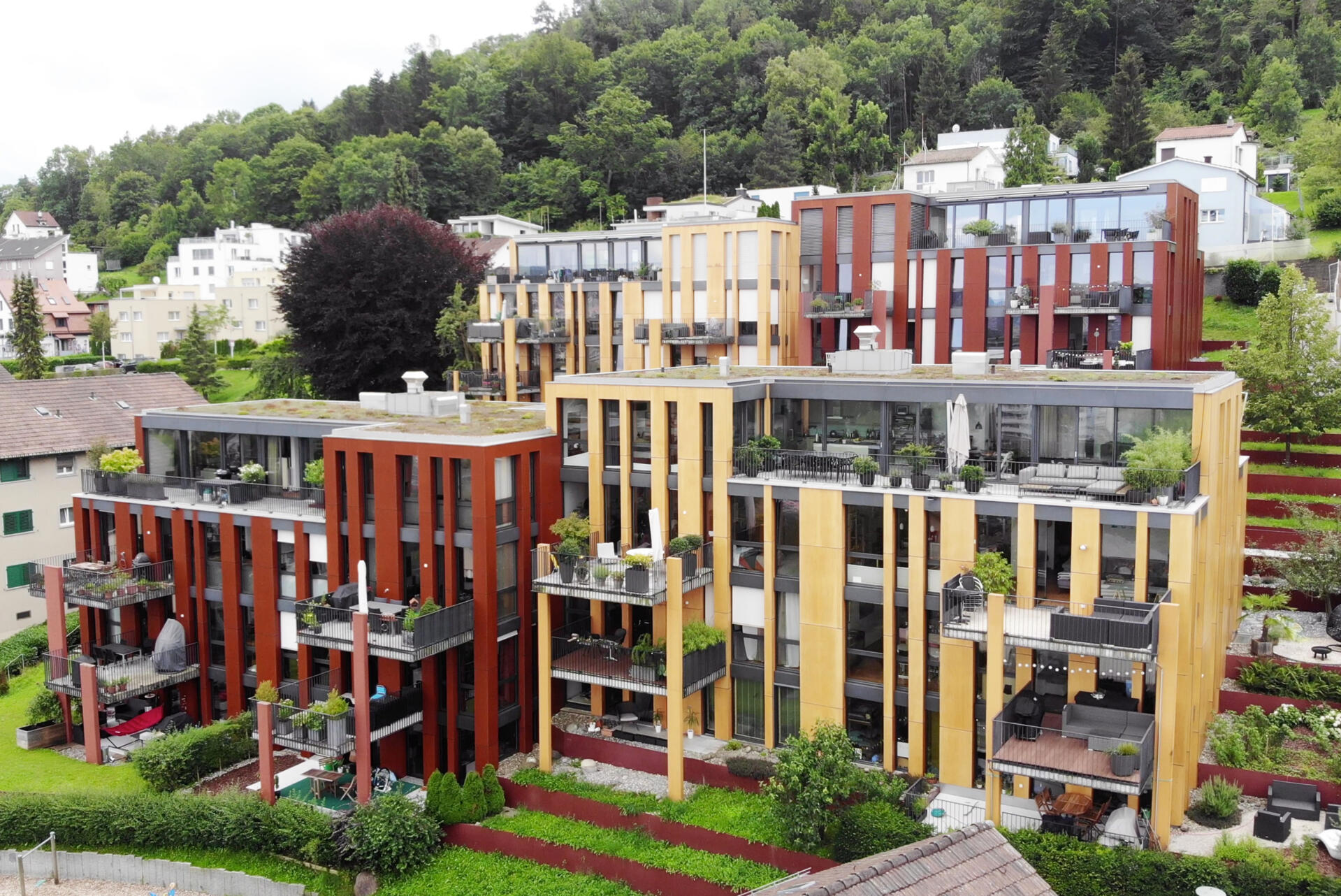 Situated at the foot of Uetliberg, Hill Side is a development of four apartment buildings housing 28 apartments that offer panoramic views of Zurich and the lake.
Being located on the outskirts of Zurich, near a tranquil forest, the project was inspired by the surrounding landscape, the natural slope that the buildings occupy and views across the city.
Location

Birmensdorferstrasse 578

Zurich, Switzerland

Client

Net floor area

Building volume

Project completed

07.2010
The design of the buildings was inspired by the nearby forest. Exteriors are clad in vertical wooden veneer panels of different widths, reflecting the diversity of the forest's trees. The balconies, which are supported by the vertical cladding structure, resemble tree houses held up by tree trunks. The irregular structure of the façade gives the building a natural feel that minimises its volume and allows it to blend into its surroundings.