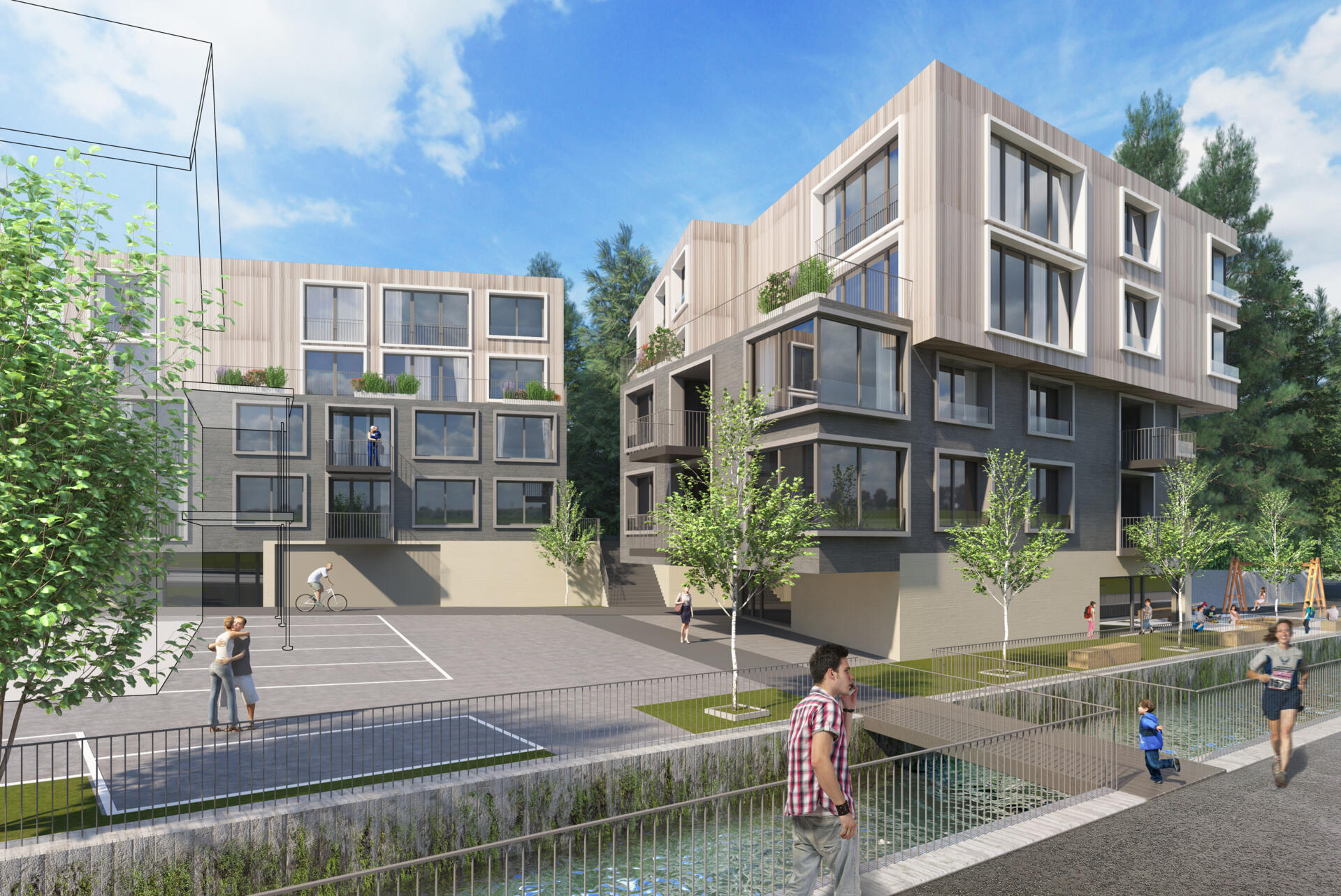 Two nature-inspired apartment buildings in the midst of a busy village.
Situated on a geometrically demanding site in the midst of a busy village centre and opposite a listed building, the planning of this residential development posed a number of challenges and required approval from a large number of local and regional agencies. Proximity to industrial buildings and an existing pedestrian and cyclist path crossing the site further influenced the architectural concept.
The proposed design tried to respond to the nature and scale of the surroundings to deliver a residential building with as many terraces and balconies as possible to create an optimal mix of light-filled apartments and spacious outdoor areas.
In its appearance, the new-build was designed to distinguish itself from the monolithic industrial buildings and at the same time integrate itself in the natural surroundings of the site. The nearby stream, a number of old trees and the landscaped garden opposite the building were a perfect inspiration. The wooden-clad building volumes and the pattern of open terraces and balconies create an inviting and natural appearance.
Location

Freihofweg, Wohlen

Switzerland

Client

Net floor area

Number of units