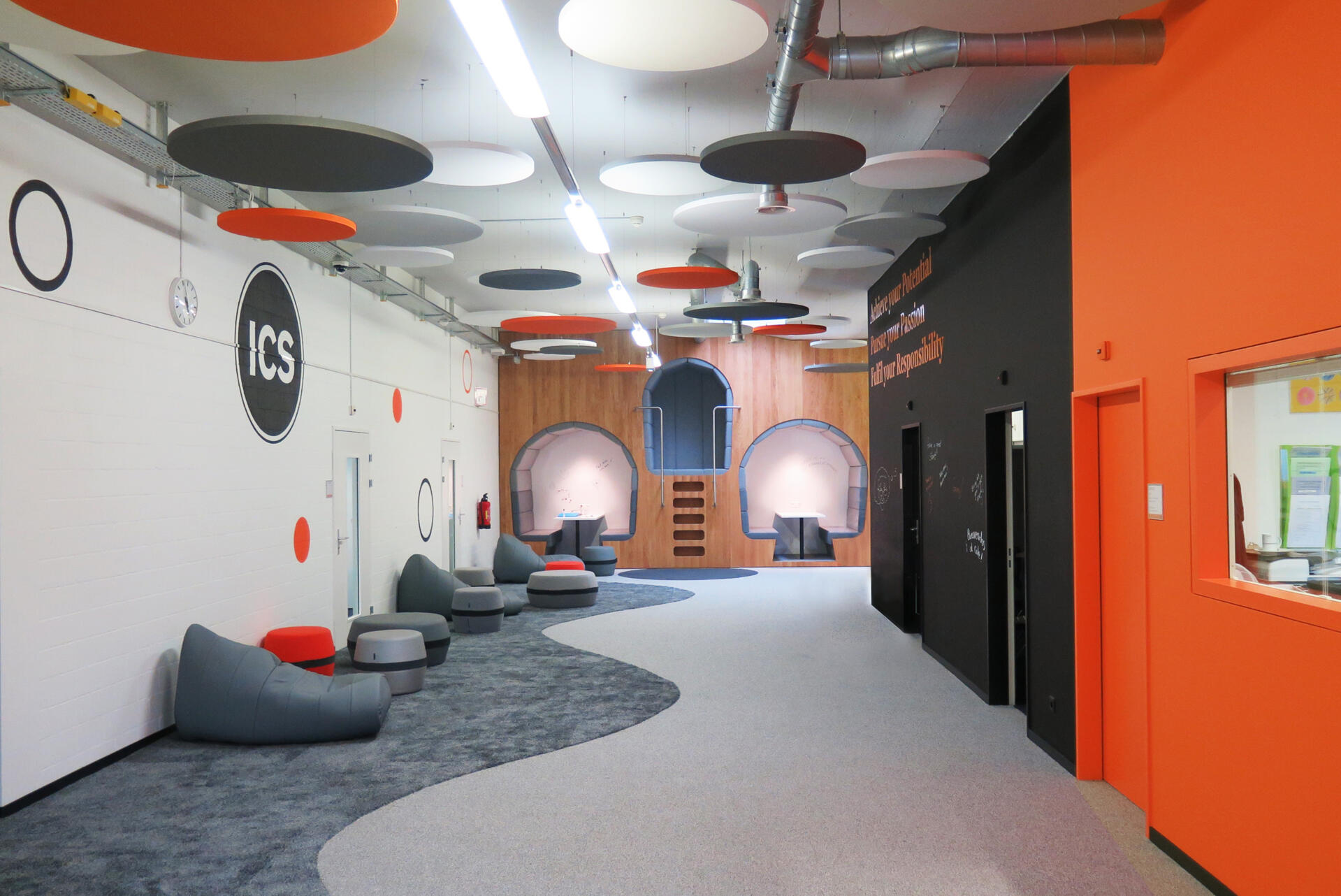 School Study and Breakout Space
Evolution Design was commissioned by the Inter-Community School Zurich to redesign the main entrance hall to the Diploma Studies Centre, by turning a nondescript circulation route into an exciting collaboration and study space.
DESIGNED FOR STUDENTS
The new design forms a fresh and individual space that reflects ICS's culture and values and gives its staff and students a strong sense of belonging. During the planning stage, the students along with the staff were deeply involved in the decision-making process expressing their needs and favoured use of the space as well as their preferences in furniture, material and colour choices.
Location

Strubenacher 3

Zumikon, Switzerland

Client

Inter-Community School Zurich

Net floor area

Project completed

07.2017
CREATIVE AND TRANSFORMABLE SPACE
As the refit of the entrance hall took place during the school holidays, the design concept was tailored to a solution, which could be implemented during the two-week construction phase.
Three pods are built into the wall at the far end of the entry hall, creating spaces where students can study or relax. The lower pods are equipped with whiteboards, allowing students to write and sketch freely onto the walls and tables of the pods. The portable poufs and beanbags allow students to organise the space according to their individual needs. Additionally, one entrance wall was painted as a blackboard for creative art sessions to take place – eventually the wall will be turned into an individual piece of art. Funky graphics – including the mission statements of the school – are placed along the walls, creating a cosy feeling and a strong sense of engagement.