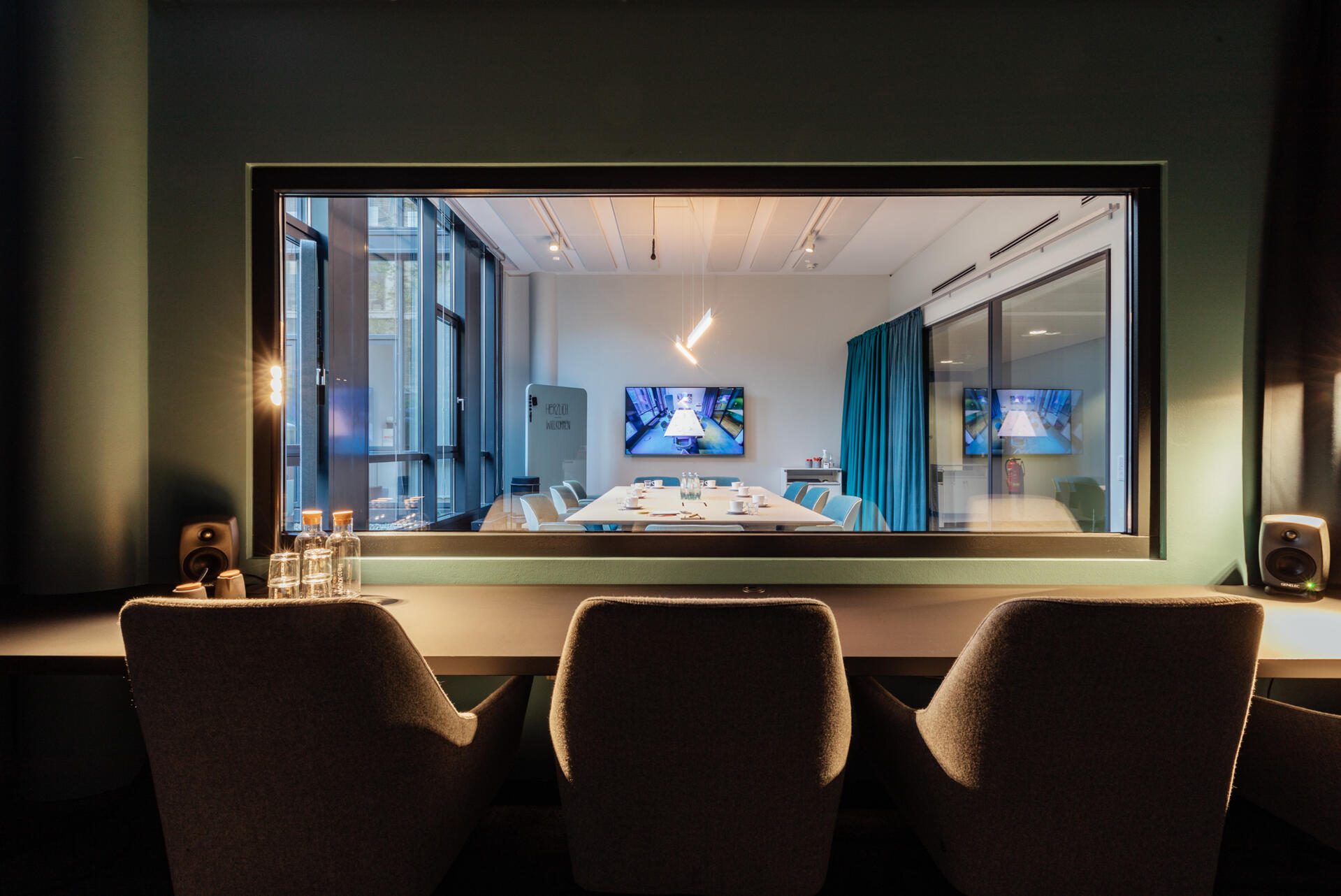 Evolution Design has created a sophisticated market research test studio for «like to KNOW».
Research, creativity & exchange
Like to KNOW is an independent market research institute, affiliated with the RTL Germany network. Evolution Design was commissioned to design its test studio in Cologne. The studio comprises multifunctional discussion, workshop, and interview rooms, an eye-tracking centre, and an 'audio-video village' featuring twenty watch & feel cabins equipped with activation and real-time response measurement technology.
«Traditional market research is often perceived as lengthy, expensive, and lacking creativity. However, we take a different approach, offering reliable market research with an agile design thinking attitude,» explains studio manager Pina Nickel. «Our 470-square-meter studio provides ample space for research insights, creativity, innovation, and collaboration.»
Location

Picassoplatz 1

Cologne Germany

Client

Net floor area

Project completed

11.2021
Like watching tv at home
Given the client's core competence in analysing and understanding consumer insights and feedback, the studio was designed with a particular focus on customer experience. «Our design approach aimed to establish a practical and comfortable spatial environment. This setting fosters safety, relaxation, and engagement for research participants, including both adults and children, allowing them to express their views openly,» explains Stefan Camenzind, partner and executive director at Evolution Design.
The 'audio-video village' that comprises twenty watch & feel cabins, equipped with activation and real-time response measurement technology, are designed like tiny houses. These timber structures are clad in acoustic panels made from recycled PET bottles and are each assigned a house number, creating a homely and environmentally conscious ambiance.
Comfort and efficiency
The observation, workshop, and interview rooms are designed for maximum effectiveness and comfort. Muted colours, comfortable seating, and wooden flooring with interspersed rugs contribute to a relaxed atmosphere. In these spaces, researchers and clients can observe participants' behaviour, reactions, and interactions during market research studies or usability tests. These rooms are thoughtfully curated to provide a comfortable environment, enabling researchers to closely monitor how participants engage with products, services, prototypes, or marketing materials.