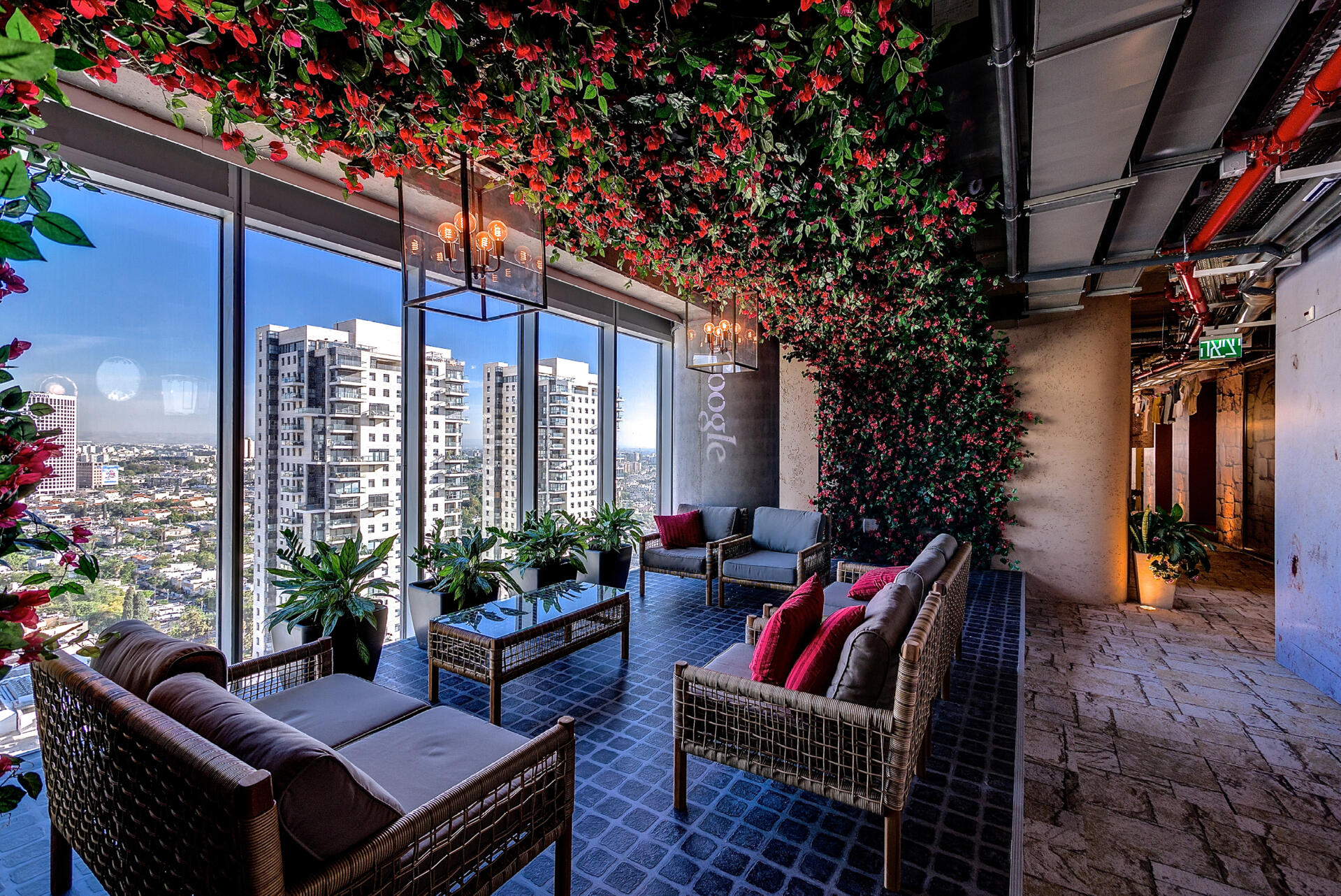 A vibrant workplace inspired by the culture and natural landscape of Israel.
Google's Tel Aviv offices include a meeting area with orange trees and workstations on a make-believe beach and slides connecting different floors.
50% WORKSPACES – 50% INFORMAL AREAS
The Google office in Tel Aviv is an inspiring work environment for the company's ever-growing engineering, sales and marketing teams and exemplifies the spirit of Google: work does not exclude play.
The offices occupy seven floors of the Electra Tower, one of the tallest skyscrapers in the city and are designed as an even division between the areas allocated to standard workplaces and a series of informal spaces intended to encourage communication and collaboration. The interiors have been designed to reflect Israel's culture and heritage.
Location

Electra Tower, 89 Yigal Alon

Tel Aviv, Israel

Client

Net floor area

Project started

09.2011

Project completed

12.2012

Sustainability

Local architects

Studio Yaron Tal, Setter Architects

Awards
Interiors that reflect the culture and heritage
Covering 8,000 square metres, each floor is designed around a different theme based on a scene found somewhere in Israel. Some of the corridors appear as narrow cobbled streets, complete with arched windows and flower boxes, paying homage to Jaffa's romantic Old Town. The reception area is an undulating timber landscape reminiscent of the public spaces at Tel Aviv's port. Orange orchards and trailers filled with ripened fruit pay tribute to Jaffa's famous oranges. While artificial grass covers the floor and seating in one room, another contains surfboards that reference the city's growing surfing culture.
As the building is in Israel, Googlers can choose from three amazing restaurants for lunch: non-kosher, kosher dairy and kosher meat and each of the restaurants is designed with its own style and theme.