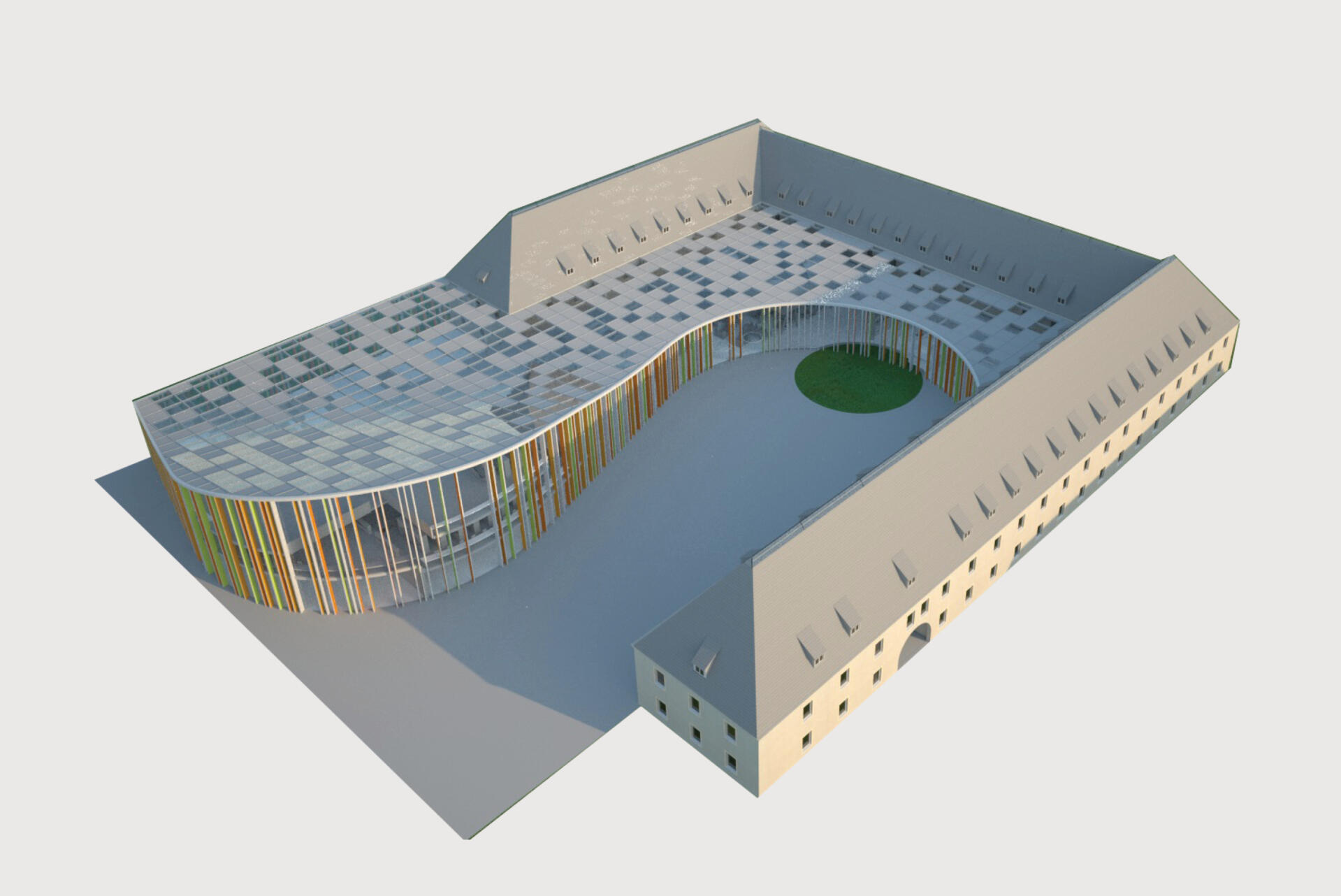 Concept proposal to create a modern and inspiring university that enables knowledge creation and innovation.
COMPETITION ENTRY
Zeppelin University is a small and highly selective private research university on the shores of Lake Constance in Friedrichshafen, Germany. It is named after the German general and airship constructor Ferdinand Graf von Zeppelin, whose foundation is the main financier of the university.
In 2010, Evolution Design participated in a competition for the design and construction of the new university building that should be integrated into a complex of former barracks.
ENABLING SPACES
Our design concept focused on creating spatial connections and enabling optimal transfer of knowledge among students, lecturers and university guests. The Zeppelin University should become an enabling space for knowledge creation and innovation.
Architecturally, this concept is illustrated in the flowing form of the extension building, which combines a library, foyer, seminar and multi-purpose rooms and all administrative units into a multi-layered spatial structure in the inner courtyard of the existing building.
The concept proposal was developed in cooperation with Austrian cognitive scientist and researcher on innovation Markus F. Peschl and his team.