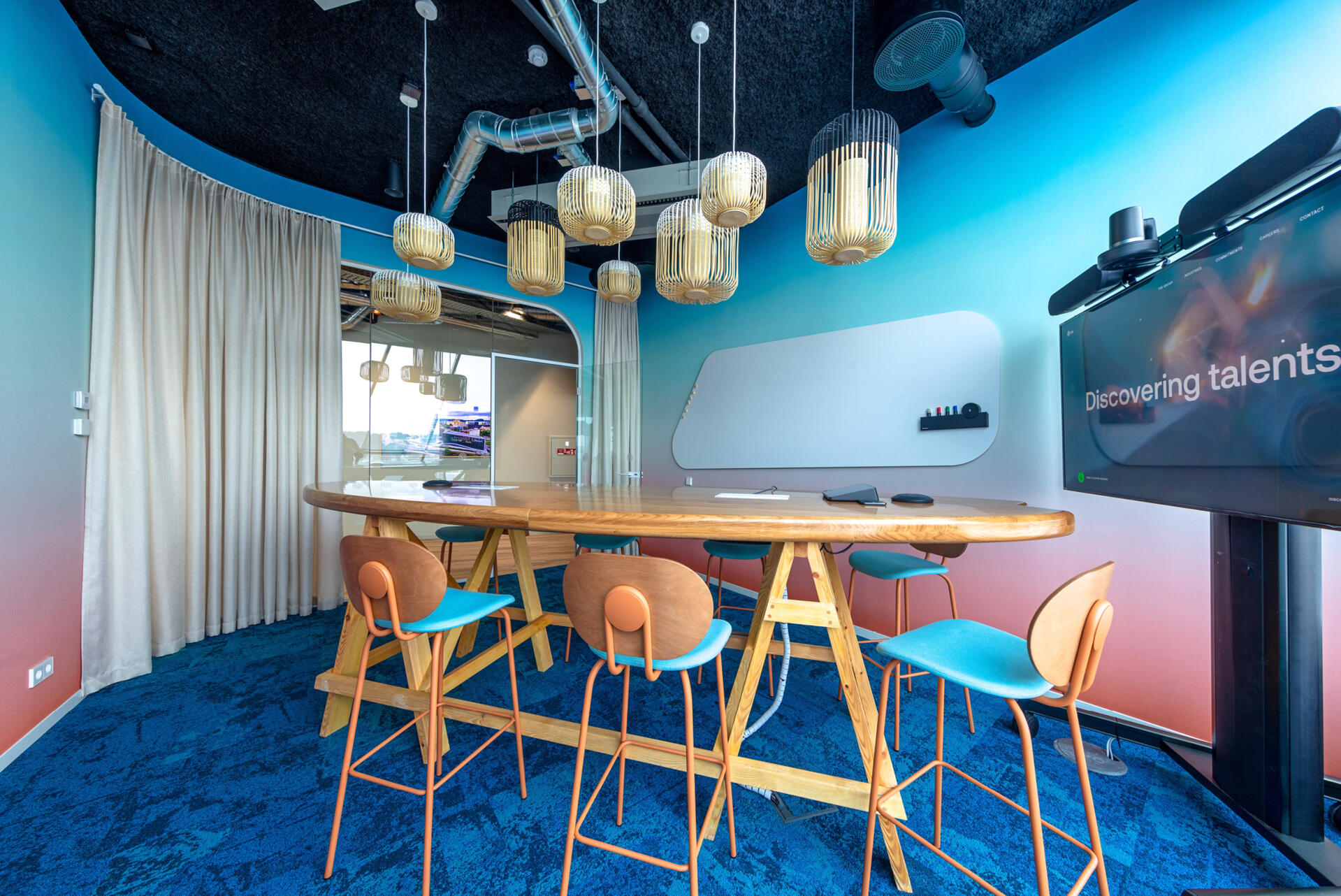 A workplace that reflects the extraordinary company spirit and Lithuanian folklore.
SBA Group is one of Lithuania's largest business groups that operates in real estate, furniture manufacturing and apparel production. Evolution Design was asked to create a striking workplace that reflected SBA's youthful company spirit and forward-thinking approach in innovation while also incorporating visual references to Lithuanian folklore.
Location

Upes Street 21

Vilnius, Lithuania

Client

Net floor area

Project completed

03.2021

Local architects
PLAYFUL SHAPES AND BOLD COLOURS
«Our design concept expresses the daring and forward-thinking spirit of the company. There are no sharp corners in this office, in order to promote out-of-the box thinking and free flow of creativity. With its playful shapes and open space arrangements, SBA headquarters is designed to promote getting together and uninterrupted exchange of ideas,» explains Natalia Maciejowska, creative lead at Evolution Design. The bold use of colours, patterns and materials, derived from nature, Lithuanian folklore and art, pay homage to the tradition and heritage while continually inspiring new visions and bold, limitless thinking.
SPATIAL VARIETY
Along with creating several large open-plan workspaces, medium-sized meeting rooms and flexible workshop areas, particular attention was also paid to individual and private workspaces to enable focused working.
Extended over the upper two floors of the Green Hall tower, the workspaces are flooded with daylight and are lucky to enjoy panoramic views over the Neris River, the red roofs of the Old Town, and the greenery of nearby parks.