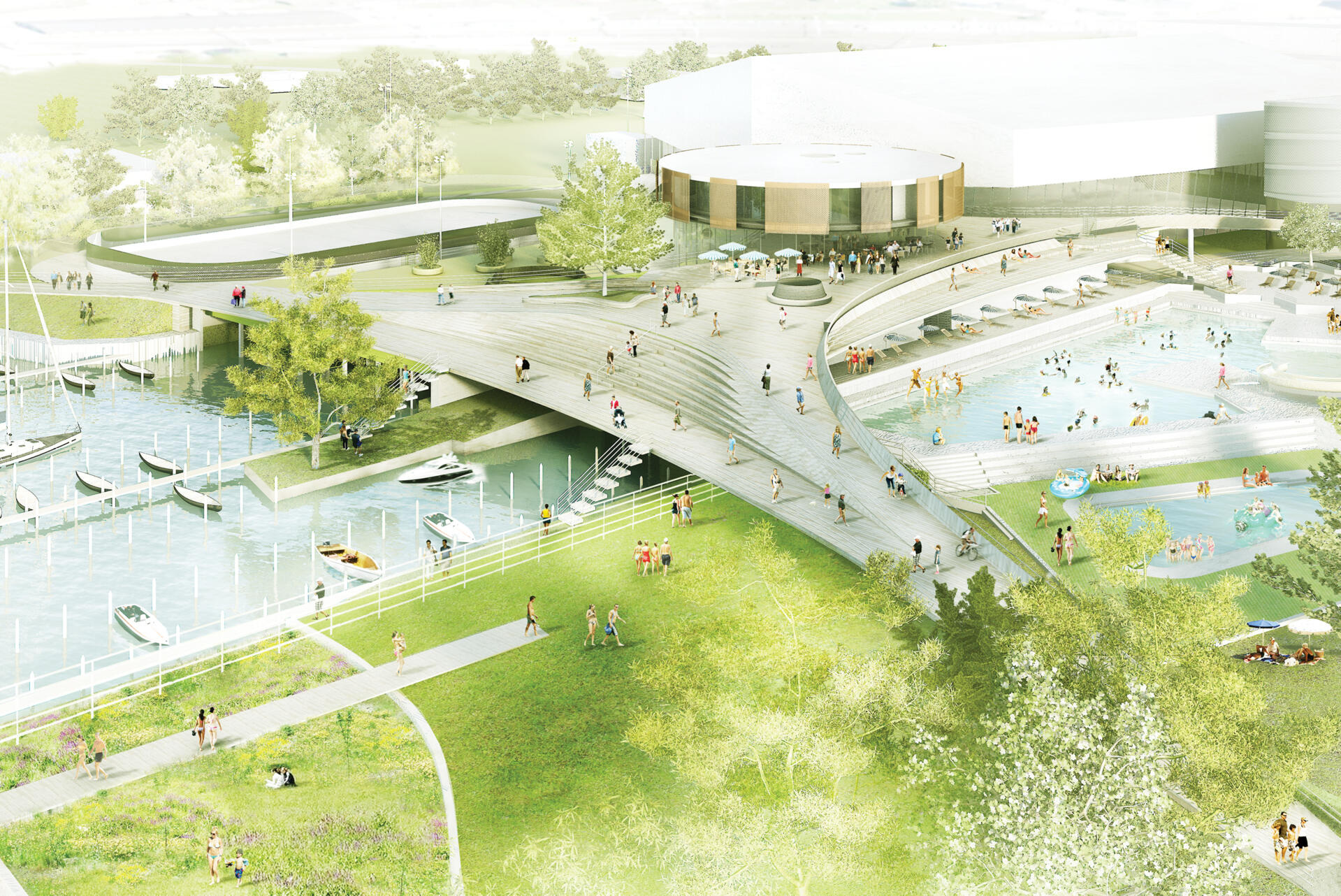 A concept proposal for a public open-air leisure centre in Rapperswil.
Evolution Design participated in the architectural competition for the development of a new lido in Rapperswil. The concept proposal focuses on the recreation of the natural shores of Lake Zurich and the adjacent nature trails along with creating one central lido that remains open 365 days a year.
The concept proposes the creation of a new urban landscape on the shores of Lake Zurich by reorganising a number of existing disjointed functions around one central lido square. An open-air swimming pool and an ice rink are reorganised around a new restaurant on a curved wooden deck creating an amazing new centre for activities.
Whether it's a morning jog by the lake, a family trip to the swimming pool, rowing training, a boat trip, a fishing trip, a coffee break by the lake, a neighbourhood meeting, a winter ice skating trip or a professional hockey match catering for everyone in the community, Rapperswil lido is a cross-generational meeting place.
Location

Rapperswil lido

Switzerland