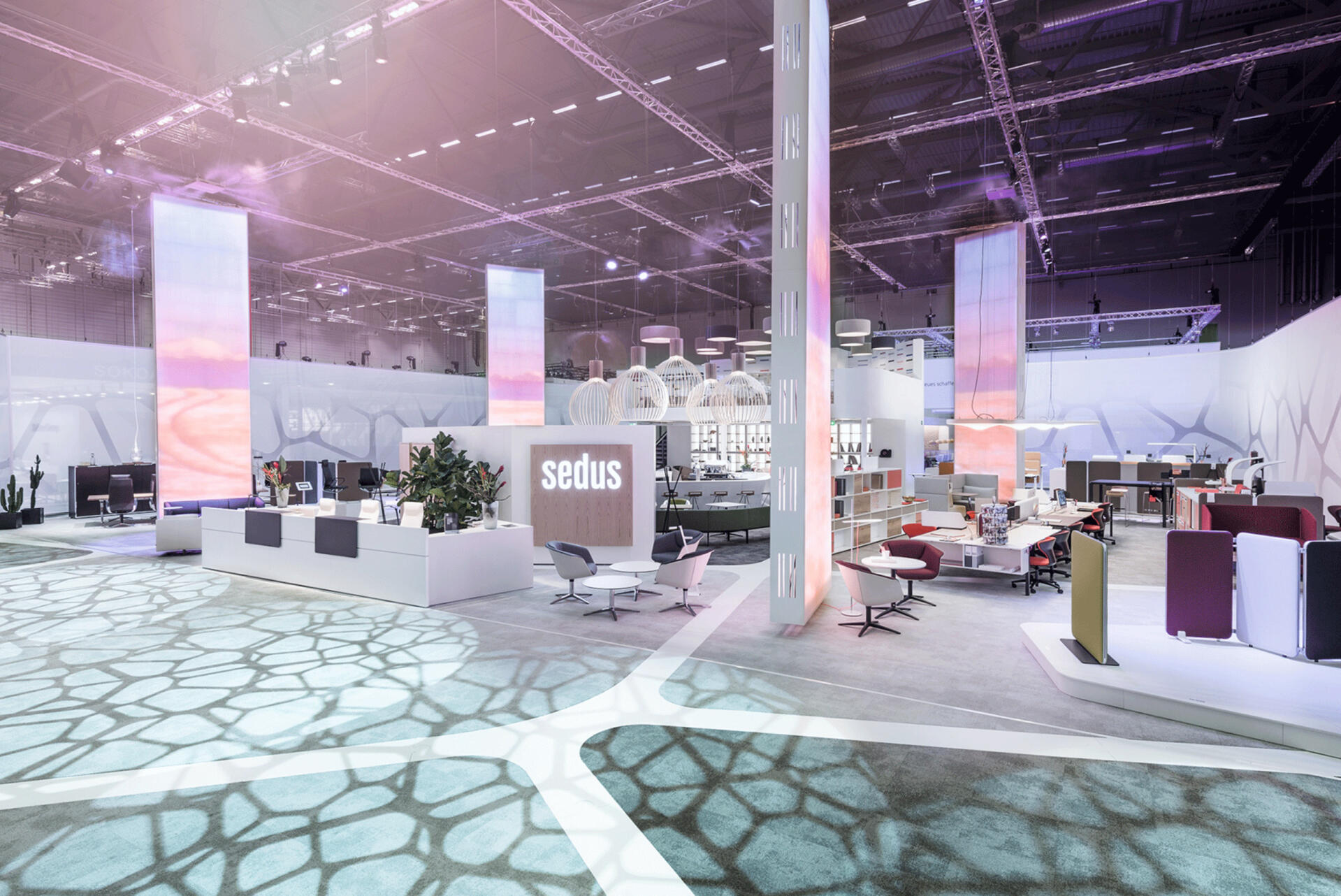 Evolution Design was asked to design the exhibition stand for Sedus, the German manufacturer of office furniture.
Inspired by nature and well-being, the Orgatec 2016 stand was designed to engage all five senses.
HARMONIOUS AND SENSUAL SPACE DESIGN
The motto of Orgatec 2016 was "creativity works" and it inspired Sedus to present creative solutions for well-being at work. Sedus commissioned Evolution Design to create a sophisticated and exciting stand that would invite exhibition's visitors to experience the emotional office of the future with all five senses.
Inspired by nature, Evolution Design worked with different cell structures and developed a space concept that creates a harmonious structure between the design of the furniture, the different zones and the paths. Tanya Ruegg, Partner and Creative Director of Evolution Design, describes the result as a «feel-good environment that appeals to all the senses».
Location

Orgatec 2016

Cologne, Germany
A membrane-like semi-transparent envelope frames the stand, which appears concealed and at the same time creates curiosity. The cell-like organic structure of the stand architecture creates openness and provides displays for various furniture groups, such as conference and training, informal working and relax, workplace and concentration and meeting and collaboration. Visitors are invited to get inspired by various work situations that represent the future of work, both in terms of health as well as emotional aspects. In doing so, they are able to enjoy a variety of sensual experiences.