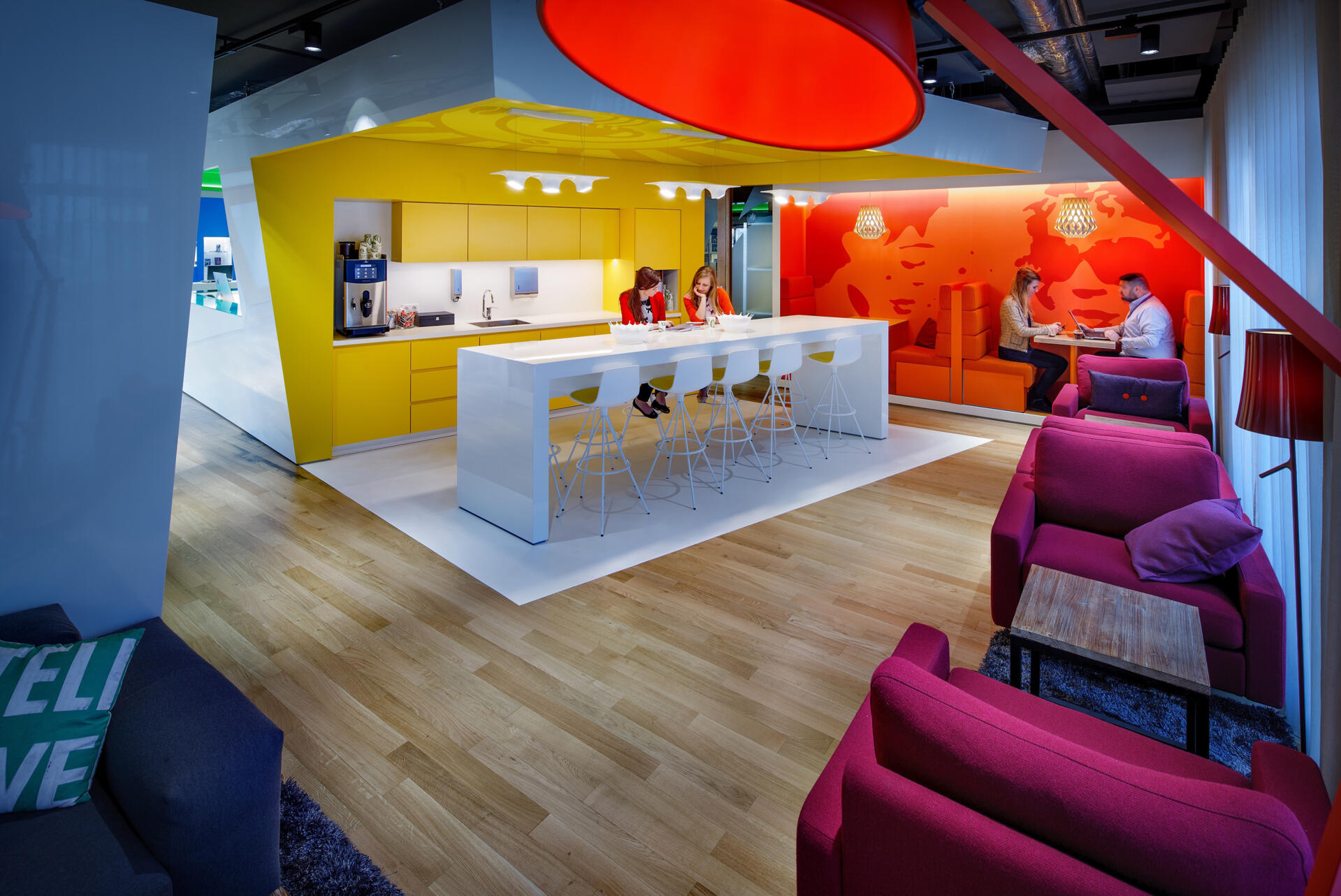 Liberty Global Service Centre
Evolution Design was commissioned to design a service centre for the employees working at the Liberty Global campus near Amsterdam. The project was part of the introduction of the new architectural identity for the campus.
A PLACE FOR TECHNICAL SUPPORT AND INFORMAL CHATS
The LG service centre is where the new members of staff receive their badges and equipment. It's where people turn for technical support or exchange their experience and knowledge with other colleagues in an informal and relaxed atmosphere.
The service centre is divided into smaller dedicated zones, which are made of bespoke 'boxes', each with its own individual shape, colour and graphic concept, all of which support the identity of Liberty Global. "We chose colours, which people can associate with and instinctively recognise their meaning," says Stefan Camenzind.
The service desk is green, energetic and welcoming – this is where people come when they require assistance. Rather than waiting in line for their questions to be addressed, the customers can spend their time in the vibrant coffee point, discover the latest TV products in a space with the ambience of a living room or test and experience their new work equipment from the retail showroom.
Location

Boeing Avenue 53

Schiphol Rijk, Netherlands

Client

Net floor area

Project completed

06.2015